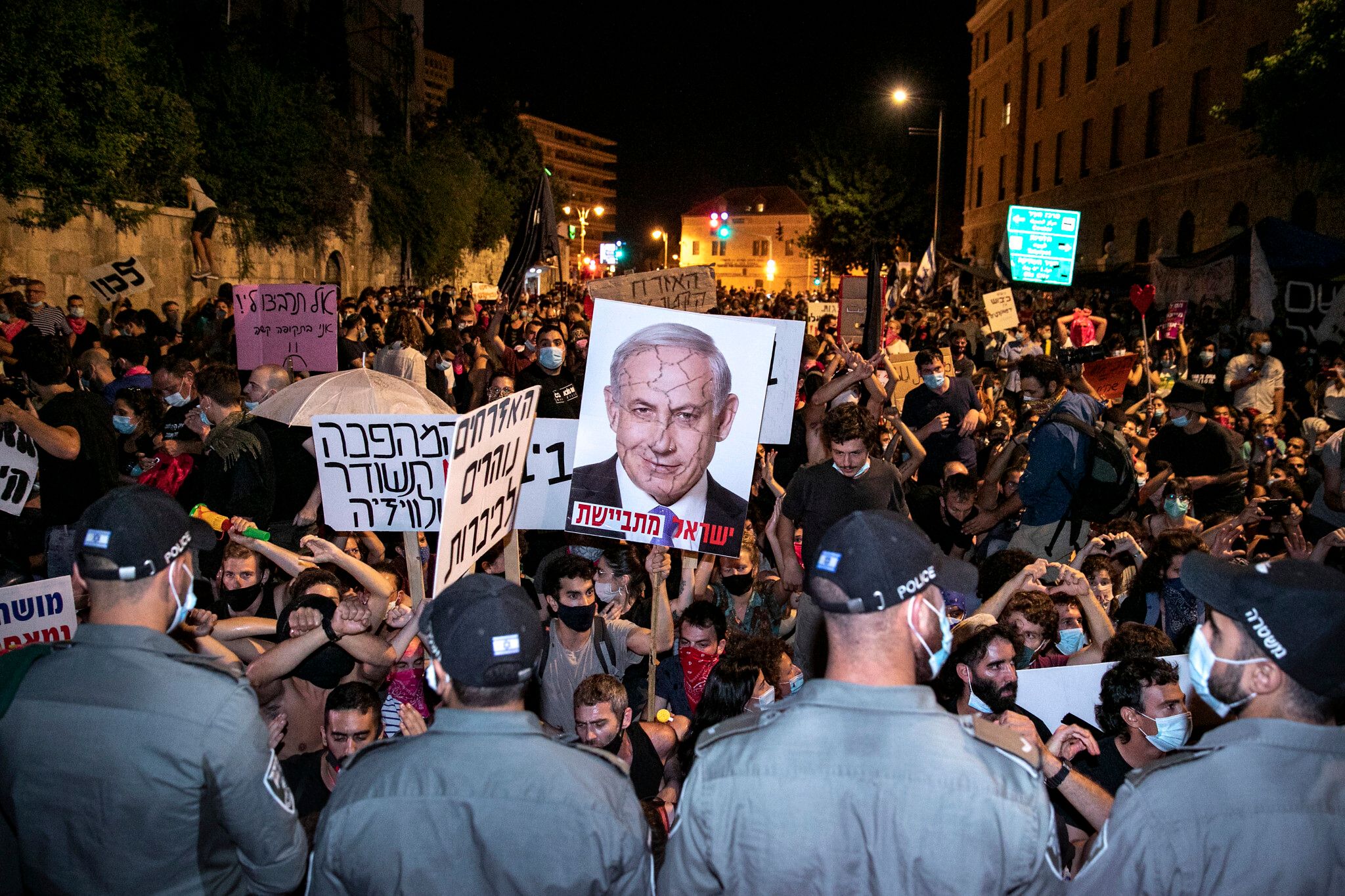 Oct. 10, 2023 (EIRNS)—The fact that 900 Israelis have been killed, mostly civilians, in just three days can only rock the political foundations of Israel. Two scathing commentaries appearing in Israel's largest circulating daily, Yedioth Ahronoth, ruthlessly attack Prime Minister Benjamin Netanyahu and demand his departure. One is by Sever Plocker, Yedioth Ahronoth's very senior editor and commentator and the other is by Shelly Yachimovich, former chairperson of the Labor Party.
Entitled "Netanyahu and His Messianic Cohorts Must Go," the kicker to Plocker's op-ed read: "The government has failed Israel in every way, and has lost public trust, critical to win the war, while the fight must not become Netanyahu's political shield for his and his ministers' disastrous reign." Plocker charges that the ongoing
"2023 Simchat Torah war [Oct. 7-8] is the result of a catastrophic, perverted list of priorities of this government that has since its establishment last January, concentrated almost entirely on its harmful and unnecessary judicial legislation and had capitulated to the financial and political demands of its ultra-Orthodox members. The government and its prime minister had no time, will, or interest in dealing with Israel's economy, social problems, education, health, or security. Yes, security…."
He concluded:
"This disgraceful failure can lead to only one conclusion, regardless of political views: Enough! Leave! The Netanyahu, Smotrich, Levine and Ben Gvir coalition along with their enablers must go…. They must all go home! … They should leave, their heads bowed in shame and exit the stage, the sooner the better…."
Yachimovich also held nothing back in her "Netanyahu must go," writing:
"Netanyahu is the main culprit of the terrible disaster that is befalling us now." She listed crimes for which he was responsible, that includes being "guilty of intelligence blindness" when he did not listen to the warnings by the security establishment. But also:
"Guilty of putting a bunch of racist, promiscuous, terror-supporting bigots into key positions in his deranged government just to protect his own skin. It is Hashem's fault that he suddenly became silent when they burned the area and openly expressed support for rioters and murderers who harmed innocent Palestinians. Guilty of allowing them to ignite the foci of friction with the Palestinians, in Hawara, on the Temple Mount and under every fresh tree. Guilty of the fact that, under him, very large forces of the IDF were diverted from the derelict communities around Gaza to the incendiary centers set alight by his accomplices….
"Guilty of nurturing Hamas and showering it with all good things, as no leader before him had done, and all to weaken, dry up and deteriorate the Palestinian Authority and its leader, perhaps the last pragmatic and non-fundamentalist Palestinian leader with whom it was possible to reach an agreement…. Guilty of never formulating a strategy to resolve the bloody conflict with our neighbors, and ignoring what is happening under our eyes…. Netanyahu must go."